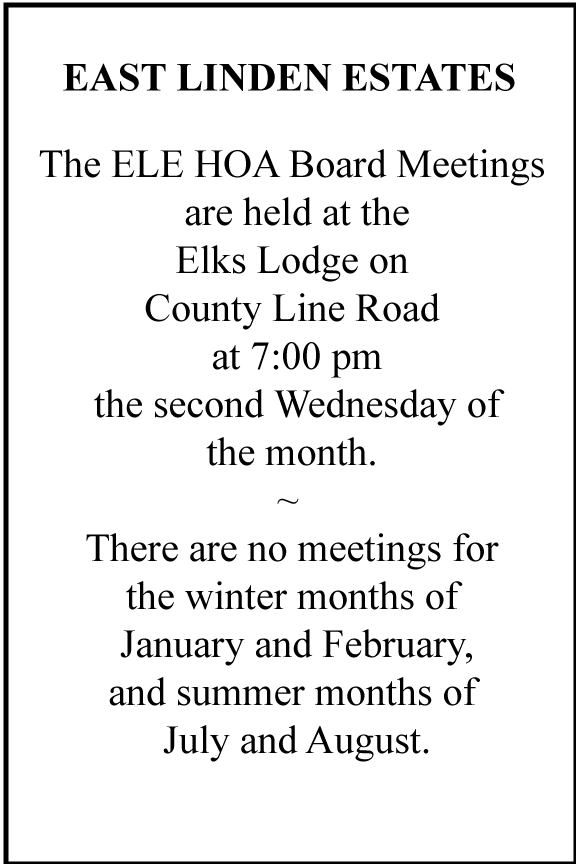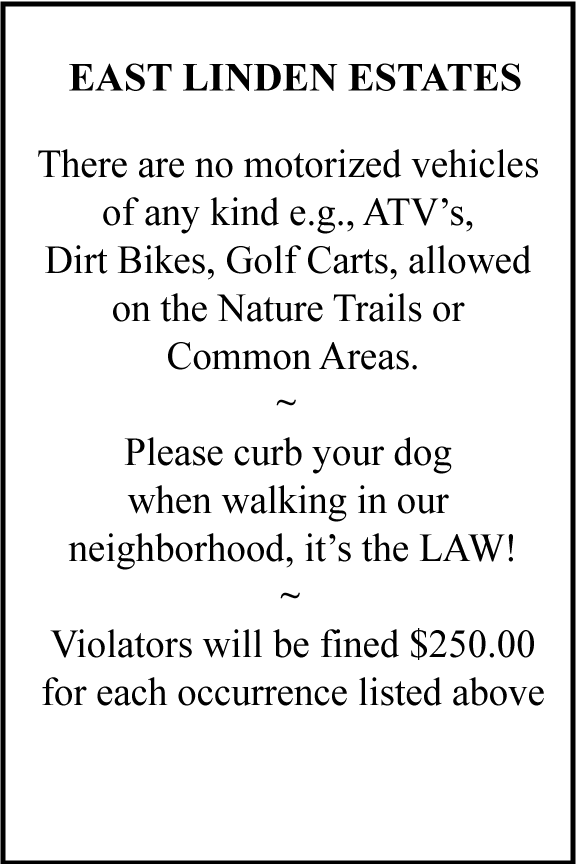 Yard waste disposal is provided every Wednesday, regular
garbage pickup is on Tuesday and Friday.
There have been incidents of homes being broken into while the owners are away, please be vigilant!! If you see any suspicious activity around your neighbor's home, particularly one you know to be unoccupied, please call 911 immediately!
CLUBS AND GROUPS
If you are a member of a group or club, let the webmaster know if you are seeking membership or have upcoming activities you would like to share.